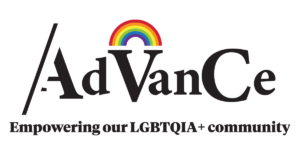 Our AdVanCe LGBTQIA+ program is designed to help support as well as promote an open and welcoming environment across our business for all of our LGBTQIA+ community. The AdVanCe LBTQIA+ programme will develop our LGBTQIA+ community whilst empowering and supporting you to be your best self.
Do you identify as LGBTQIA? If so we would love to hear from you!
Stewart Mackay, National Sales and Reservations Manager
Stewart has been working in the Hospitality industry for all of his life. He has enjoyed roles such as Front office attendant after leaving school, Food and Beverage Manager at a number of 5-star resorts in and around Queensland, Licensed channel Rep for Coca-Cola Amital, Sales Manager for 36 Family owned and operated Wine Vineyards across the World. Most recently a role as the Director of Events in Canberra assisting with Government and Corporate Departments.
Stewart joined the AusVenueCo team back in January 2017 as the National Sales and Reservations Manager. While his time working in various establishments throughout Australia was extremely rewarding, working with AusVenueCo over has proven to be one of the best experiences in his career. The generosity and support he has been shown in his role by all members of staff from Junior team members through to the CEO and Senior Management here has been nothing short of inclusive. AusVenueCo has proven to him and others that it is an extremely diverse and welcoming culture shown to all staff.
In his past time, Stewart enjoys Pina Colada and getting caught in the rain! Bushwalking and adventure travel.