View Available Positions FOH Management Jobs   International Chefs
We are always on the lookout for hospitality superstars to help us lead our venues and deliver an exceptional customer experience.
We know that our team is what makes AVC the best in the business. Every exceptional customer experience can be credited to our team, from the executive chefs and venue managers writing our menus, to the kitchen team plating unforgettable meals, bartenders building the perfect cocktail or giving tailored advice on your new favourite beer, to the team on the floor who are the face of our business.
Our employees are an integral part of what makes our venues a great place to drink and dine. The work they do will directly impact everyone of our customers and our aim is to ensure our employees are provided with the support and knowledge to exceed our customers' expectations.
With over 170 unique venues across Australia & New Zealand, there's a venue style, perfect for you.
Our employees enjoy access to programs such as Advance – a career pathway program, designed to recognize and support employees looking to move into senior positions.
We pride ourselves on being an employer of choice, so that we can attract and retain an exceptional team. AVC is an inclusive family of talented hospitality professionals from diverse backgrounds. Together, we create welcoming, engaging and customer-obsessed venues across Australia and New Zealand. We are proud to build a positive and inclusive company culture, and we recognize and reward team members who deliver exceptional experiences and results.
Career Progression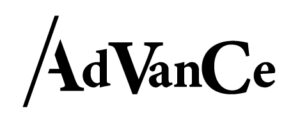 We have a new team dedicated to staff training & development who are busy building the best staff training & development program in the country, AdVanCe. This is AVC's career pathway program designed to recognize and support team members looking to move into senior positions. The program focuses on promoting AVC staff internally and developing key business technical skills and soft skills required to be successful in the modern hospitality environment.

AdVanCe Women is a dedicated program committed to improving the gender balance across our business. This program provides support via a mentoring platform that is designed to give our female team members the confidence and mentorship to further their careers in a traditionally male-dominated industry. Our aim is to increase the number of women within senior roles in our venues by partnering female team members with senior AVC management staff.

AdVanCe LGBTQIA+ is a dedicated program to support and promote an open and welcoming environment across our business for all of our LGBTQIA+ team members and customers. All AVC venues and workspaces are safe spaces for all members of our community.

Australian Venue Co. introduced its Bamboo Staff program, allowing fresh faces into the hospitality industry. This program is about setting each candidate up for success and teaching them basic hospitality skills, knowledge, and safety training. It is a great opportunity for new individuals wanting to enter the hospitality industry.